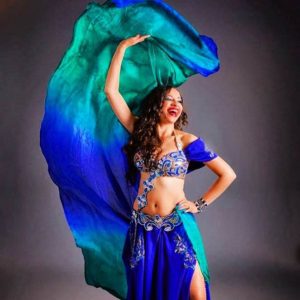 Hello everyone,
I am excited to officially announce a belly dance workshop! I have invited Nada (pictured), belly dance expert, to come and do a specialized class for us. Native Egyptian Nada El Masriya grew up belly dancing and currently performs in Canada and Egypt and runs her own belly dance school in Toronto. For more about her: http://www.discoverbellydance.com/nada-el-masriya/
When: Sunday September 25, 12:30pm to 2pm at Dovercourt House, ground floor
Cost: $20 if you have a Zumba month pass or 10-class pass, $30 otherwise.
To register online:
http://www.danceclasstoronto.com/classes/belly-dance-workshop/
I am personally very excited and look forward to this, hope you will be there! Keep dancing and wishing you all lots of joy,
Popi