Wedding Dance
WEDDING DANCE lessons and choreography
Look and feel great on your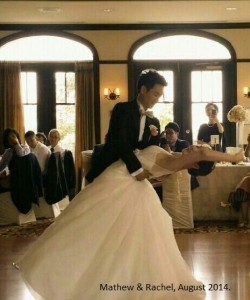 special day! Whether you want something simple or something choreographed, we can help. We can choreograph your entire song special for you or we can provide you with some simple but effective moves to make sure you look great.
We offer private lessons and specialized wedding dance choreography, and 2-hour wedding dance crash courses.  Specialized wedding dance workshops are held once per month – schedule to the left of this page, click the date you want.
Click here for a short clip of Hilary and Graham pictured.
Here is also another clip of Dimitry and Kori who also have taken private lessons with us.
More videos and testimonials here
Wedding Dance Workshops:
We offer monthly two hour wedding dance workshops which are basically crash courses in designing your first dance. In only two hours, you will learn some basic but elegant and effective steps that will impress your guests. The workshops includes learning basic dance hold and some basic steps, as well as twirls and even a dip, that is designed for those who have never danced before. In just two hours, you will be prepared for your special first dance.
Wedding Dance Private Lessons:
We offer wedding dance private lessons, around your schedule, for customized wedding dance choreography. This option is suitable for th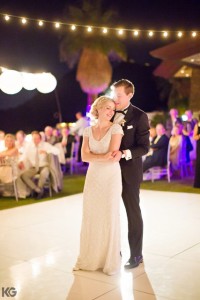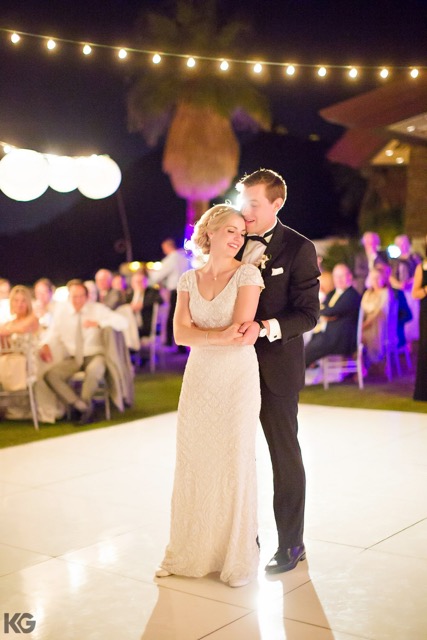 ose who want something a bit more special. We can provide choreography to any song using a variety of different dance styles.
Lessons and workshops are taught by Popi, ballroom / latin dance instructor and Zumba instructor. Popi, a former international competitive ballroom / latin dancer, has many years of performance experience and most importantly a sheer passion for dance. Her teaching style is friendly and encouraging and will certainly be able to get you dancing in no time. Popi uses moves from a variety of dances that are suitable for wedding dances and look good on you. Popi has been specializing in wedding dance choreography since 2012 and absolutely loves helping couples create a special routine you can both dance with style and joy!
Popi has choreographed many many successful first dances as well as bridal groups and father / daughter, mother / son dances including routines that are fun filled light-hearted to make your guests smile and even laugh, and romantic classic dances.
Wedding Dance Private lessons are held at various locations including:
Dovercourt House, near Bloor and Ossington
Trinity St Paul's, near Bloor and Spadina
Other locations downtown Toronto may be available and we may also come to you depending on location. Please contact us for details.
Click here for prices and packages
Bridal Parties and more : We also offer group choreography for wedding bridal parties, son / mother, father / daughter, traditional and comedy.