Zumba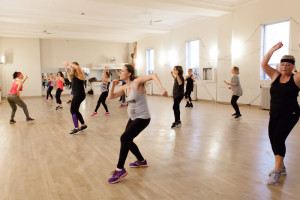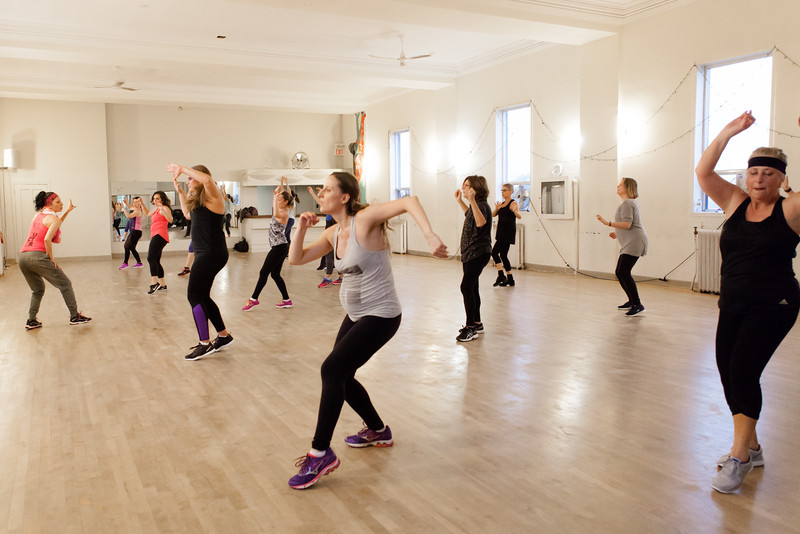 Zumba classes at Dovercourt House near Bloor and Ossington (a short walk from Ossington subway station). We have been dancing at Dovercourt House since May 2012 and continue to party every week! Everyone is welcome!
Zumba class schedule:
Mondays 6pm (1st floor)
Wednesdays 6pm (1st floor)
Thursdays 6pm (3rd floor)
Saturdays 9:30am (3rd floor)
Sundays 11am (1st floor)
Check out reviews here: Facebook  Yelp  Google reviews.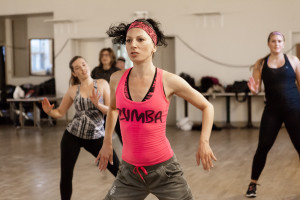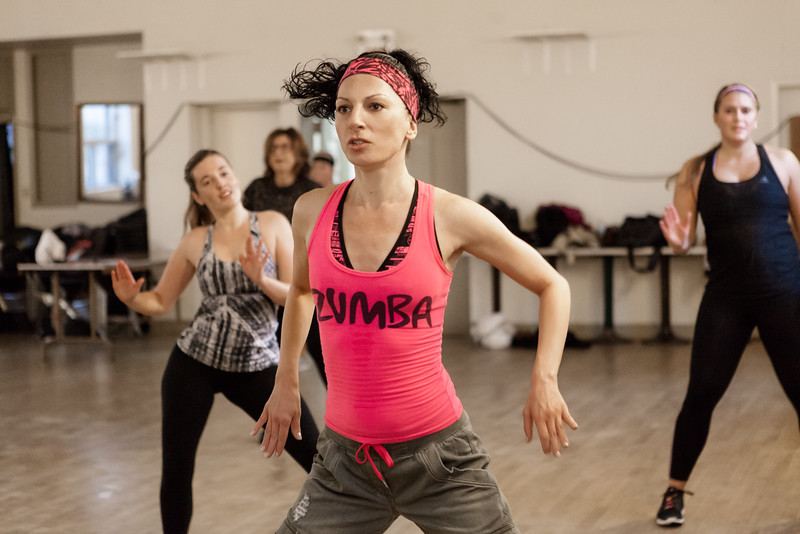 Zumba classes are taught by Popi (pictured). Popi is a passionate Zumba instructor, certified CanFitPro Fitness Instructor Specialist and a ballroom / latin dance instructor.  Popi believes we are all dancers at our core and Zumba can not only transform your body, but it can lift your spirit and open you up to a new you.
We have an amazing group of incredible women with a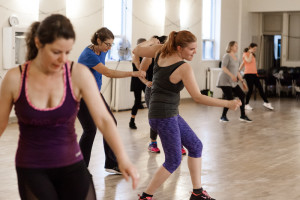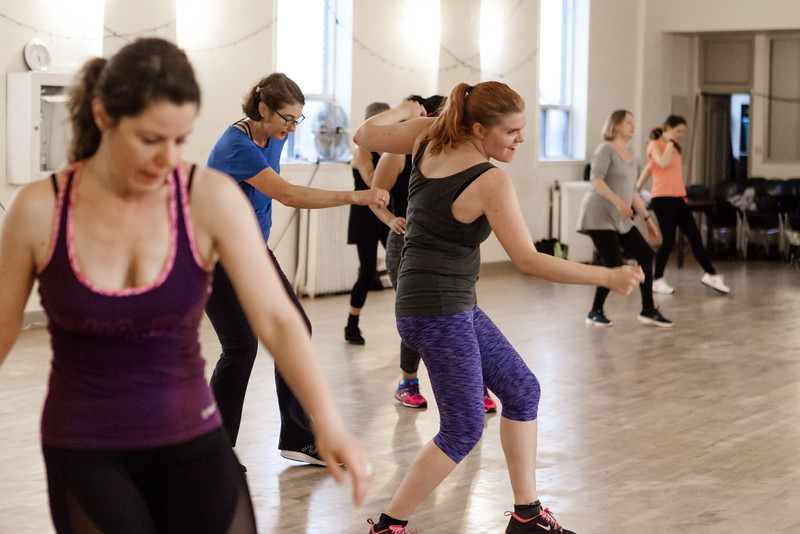 wide range of ages, fitness levels and dance backgrounds. Everyone is truly welcome and it is precisely the uniqueness of each participant that makes Zumba so awesome. Come join us!
Taste of our zumba class below. More videos on YouTube or Facebook
To purchase zumba classes go here

What is Zumba? ZUMBA ®  is a Latin-inspired, dance-fitness class that incorporates Latin and international music and dance movements.  It's an exhilarating, effective, easy-to-follow, calorie-burning dance fitness party that's moving millions of people toward joy and health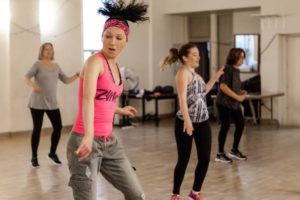 Why ZUMBA?
1.  It's fun!  It's so much fun you forget you are actually exercising.  It's 'exercise in disguise'. ZUMBA uses music and moves that will lift your spirit!
2.  It's easy!  Anyone can do ZUMBA, regardless of age, fitness level or dance ability.  ZUMBA instructors cleverly design their routines to make it easy for anyone.  You may not pick up the steps at first, but who cares!  As long as you move and have fun, that's all that matters.  The more you do ZUMBA, the more the steps will come to you.  The most important thing is that you have fun.
3.  It's effective!  ZUMBA gives you HEALTH, and can reshape your whole body from the inside out.  It's a cardio-based workout using elements of toning and so on the physical level, Zumba can reshape your body. Coming to Zumba class I believe gives you a deeper health than just the the physical level. Zumba can be healing on a mental, emotional and spiritual level too. I feel that if you want to be healthy, you need to be proactively cultivating it on a regular basis, so don't delay and join a Zumba class! If you are reading this, you probably already know that Zumba is calling you.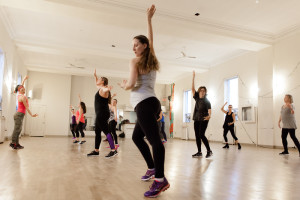 Here is what you need to know before attending one of our regular weekly Zumba classes.
FIRST TIME?: Please ARRIVE a few minutes EARLY. You will be asked to fill out a PAR-Q form before your first class. Late arrivals will not be permitted to participate in class.
What to Wear / Bring: Wear clothes you can sweat in and good supportive shoes – cross trainers are ideal, and bring water. Make sure you are hydrated before the class and be prepared for a FUN work out!
WHAT ARE THE BEST SHOES TO WEAR IN A ZUMBA ® CLASS?
Zumba Fitness recommends that you wear cross training or aerobic style shoes. They provide the cushion and medial lateral support needed for side-to-side movements. They also have low traction rubber for easy sliding and turning. Please be careful with running shoes since they use a heavy tread on the bottom and are designed for forward movement. Please also be careful with dance specific sneakers because they may not provide enough cushion support.
We also offer private Zumba classes: You can hire a Zumba instructor to come to you to teach a private zumba class including, Zumba Gold (for active older adults) and Zumba Chair (seated zumba) for retirement homes and long term care facilities as well as private residences, Zumba for corporate wellness programmes,  Zumba for parties, like birthday parties, kids parties, and more. More details here.