Zumba Gold classes downtown Toronto
By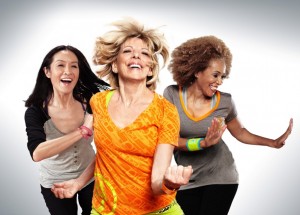 Popi is now teaching Zumba Gold for Senior Adult Services in the Annex, 341 Bloor Street West, 2nd floor. 1 block from St George subway (west platform), Tuesdays at 2pm.
Generally this class is open to anyone 60 years plus.
To join this class and any other class offered by Senior Adult Services, contact them directly and ask about their membership: 416-923-8909 or email: sasannex@rogers.com
Web: http://www.sasannex.com/
They specialize in fitness classes for seniors and offer Zumba, tai chi, yoga, stretch and relax, osteo fitness, and more.
What is Zumba Gold? Zumba Gold is a gentle dance fitness class suitable for older adults and anyone looking for a low impact Zumba class. ZUMBA ®  is a Latin-inspired, dance-fitness class that incorporates Latin and international music and dance movements.  The design of the class introduces easy-to-follow Zumba ® choreography that focuses on balance, range of motion and coordination.
Benefits: Class focuses on all elements of fitness: cardiovascular, muscular conditioning, flexibility and balance!
What to Wear / Bring: Wear clothes you can sweat in and good supportive shoes – cross trainers are ideal, and bring water. Make sure you are hydrated before the class and be prepared for a FUN work out!