Instructors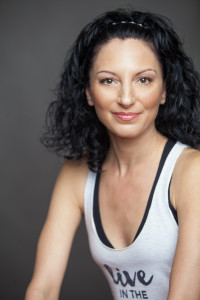 Popi Spyridis is a licensed Zumba instructor, certified CanFitPro Fitness Instructor Specialist (FIS), Wedding Dance Choreographer, and ballroom and latin dance instructor.
Popi absolutely loves teaching Zumba.  Popi decided one day to try out a local Zumba class and fell in love with Zumba immediately. Coming from a very structured latin / ballroom dance background, Popi found a new joy in the freedom Zumba offered, and not to mention the perfect work out! She has been teaching zumba since 2012 and continues to love it.
Popi teaches many Zumba Gold classes as well for active older adults and Zumba Chair in retirement and long term care facilities. She is particularly passionate about bringing dance and the joy that comes along with movement to people who think they can't dance for whatever reason. Everyone can dance! As long as you are breathing, you can dance!
Popi also specializes in choreographing for wedding dance couples and offers special workshops and private lessons for wedding dances. She has prepared many couples for their first dance and is able to get couples, even with absolutely no dance experience, looking fabulous in a relatively short period of time.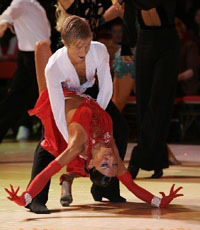 Popi's dance training background is in Ballroom and Latin competitive dancing, like 'Dancing with the Stars'. Popi lived in London, England – the world capital for ballroom / latin dancing, for nine years, and was trained by some of the best coaches in the world. While in England, Popi was a regular competitor in Amateur Latin, representing Greece, South Africa and England in national and international championships including 'Blackpool', the most prestigious dance competition in the world, as well as other world class competitions including the International Open, Imperial Open, Universal Open Championships, the British Closed National Championships and the South African Closed Amateur National Championships.
Popi has a passion for sharing her skills and joy of dance, and believes we are all dancers at our core. Dance can not only transform your body, but it can lift your spirit and open you up to a new you.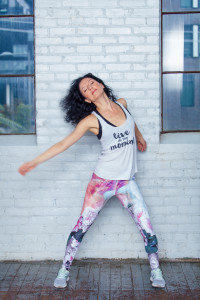 Some of my favourite quotes:
"Everything in the universe has rhythm.  Everything dances." -Maya Angelou
"Nobody cares if you can't dance well. Just get up and dance. Great dancers are great because of their passion."  – Martha Graham
"Life isn't about waiting for the storm to pass, it is about learning to dance in the rain" – no clue who said this.
Contact Popi: email: popi@danceclasstoronto.com or call: 416-836-5956