FREE Home Personal Training in Toronto
By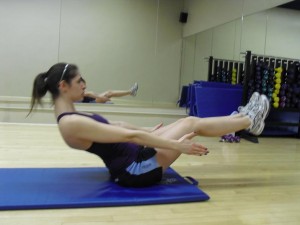 For those of you who want to take your fitness to a whole new level, JOG Fitness is offering a FREE in-home
personal training session for 30mins.
Have a personal trainer come to your home. Personal training is great if you want to work one-to-one with a personal trainer who can address all your fitness needs and goals, whether it's maintaning your fitness level, weight loss, nutrition, rehabilitation, recovery, or specific training for an event, even your dance performance.   A personal trainer can educate you, motivate you, monitor your progress, target your individual needs, safely and effectively.
Orlando of JOG Fitness is a great personal trainer. He has trained me at times and is especially good at training you through rehabilitation. He genuinely cares about his clients, is very knowledgable and will truly help you. I highly recommend him.
For more information visit
JOG Fitness
 call: 647 860 3016 or email:
info@jogfitness.com
 When you contact them, just quote 'Dance Class Toronto' special.